"Whether you are joining together to celebrate nuptials or to host a picnic, Battery Park City's beautiful, immense green space provides a wonderful setting for all to appreciate."
NIDIA BLAKE-REEDER
Director of Event Coordination and Management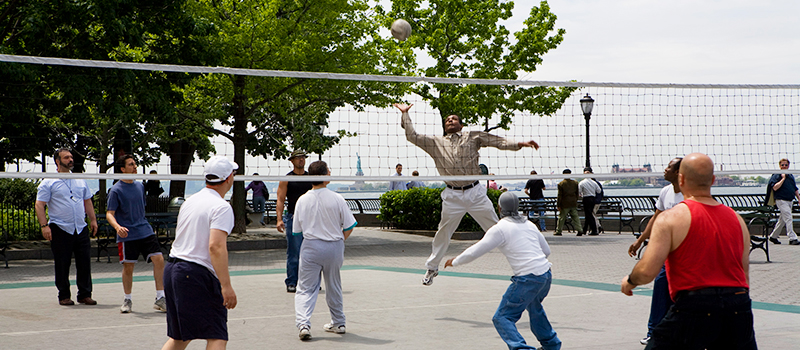 PERMITS
Permits are required for certain activities in BPC's Parks and need to be obtained in advance. These include, but are not limited to: group use of parks and ball fields; organized gatherings or athletic events; wedding ceremonies and wedding photography; commercial film, television, or still photography. Permits are recommended to ensure use of a particular place within the parks. Public safety, park preservation and open access to all park visitors have priority in issuing permits. For more information, please review our Event Planning Guide.  If you have additional questions, please contact Nidia Reeder, Director of Event Coordination and Management, at (212) 417-2000 or by email at permits@bpca.ny.gov.
Applications
**Please be advised, while we welcome all applications for use of the ball fields, priority consideration for field time will be given to non-profit youth programs that serve the downtown community**
BPC Ball Fields Available Hours
Permit Overview, Rules and Fees