"ReadyBPC is geared to educate and engage our community around risk awareness, preparedness, and disaster response."
BPC Strategic Plan, Goal 2.3.1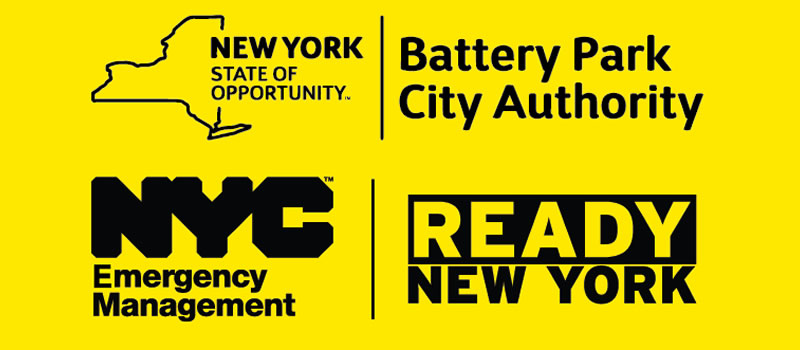 In keeping with its first-ever strategic plan goal of supporting and augmenting the safety and security services within Battery Park City, BPCA launched the ReadyBPC initiative in the summer of 2020.
Aimed at educating and engaging our community around risk awareness, preparedness, and disaster response, our first virtual seminar featured a presentation by New York City's Office of Emergency Management and can be accessed by all by clicking here.
This session is the first in an ongoing effort to leverage existing City and State emergency preparedness resources to help ensure Battery Park City residents are prepared for future shocks and stresses.
---
UPDATE: Miss our first ReadyBPC session? Watch it here: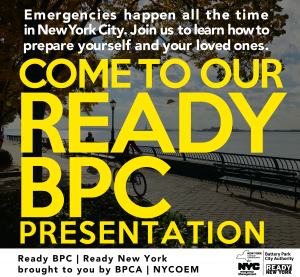 ---
Support and augment the safety and security services within BPC
1. Launch the ReadyBPC program to ensure residents are prepared for future shocks and stresses
2. Ensure safe and strong infrastructure by assessing risk and designing solutions in coordination with key partner
3. Explore district scale energy efficiency and clean energy solutions